WhatsApp is set to introduce a new feature that will allow users to create multiple profiles on a single account. This development was reported by the WABetaInfo team, known for their reliable updates on WhatsApp's upcoming features.
This new feature will enable users to maintain separate profiles for different groups of contacts, such as friends and office colleagues, even if they are using a single account. Users will have the ability to hide various profile elements, including profile photos, last seen status, and online status, from specific contacts. This means that users can choose what information to display to each group of people in their contact list.
A screenshot shared by WABetaInfo reveals that users will be able to display different profile photos to their contacts if they have an alternate profile. The alternate profile feature will be located under the privacy settings within the app. However, this feature is still under development and is not yet available to beta testers. It is expected to roll out for closed beta testing initially before becoming available on the public beta platform. Eventually, it will be released in its stable variant for all users.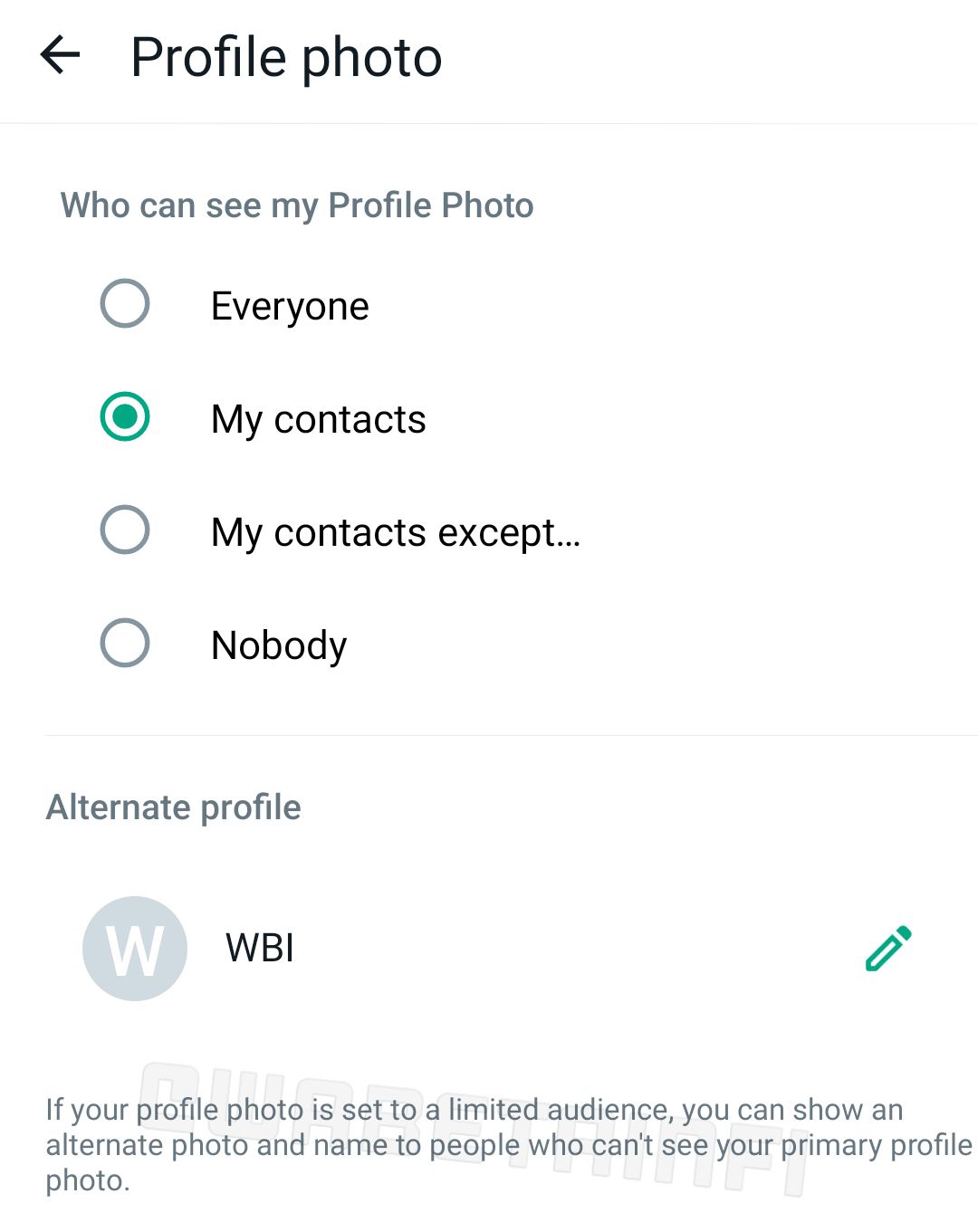 This update follows the global introduction of account switching in WhatsApp, which allows users to switch between multiple WhatsApp accounts on a single smartphone. This feature has served as an excellent interim solution until the alternate profiles become functional, eliminating the need for workarounds like app cloning or maintaining a secondary smartphone for accessing another WhatsApp account.
As of now, there is no confirmed date for when this feature will be available to the public. Updates regarding the rollout will be provided as soon as they are available. This new feature is part of WhatsApp's ongoing efforts to enhance user experience and provide more flexibility and privacy options to its users.