YouTube has escalated its global efforts to discourage the use of ad blockers. The initiative, which began as a small experiment in June, has now morphed into a full-scale worldwide crackdown.
The experiment initially involved encouraging a select group of users who were using ad blockers to disable them for access to content on the platform. This move was aimed at testing the waters and gauging user response. However, the platform has since expanded this initiative, actively taking steps to combat ad blockers on a global scale.
Users are now presented with two options: either enable ads or subscribe to YouTube Premium, a subscription service that offers an ad-free experience. This information was confirmed by YouTube's communications manager, Christopher Lawton. Users who encounter YouTube's ad blocker block will see a message stating, "Video playback is blocked unless YouTube is allowed or the ad blocker is disabled."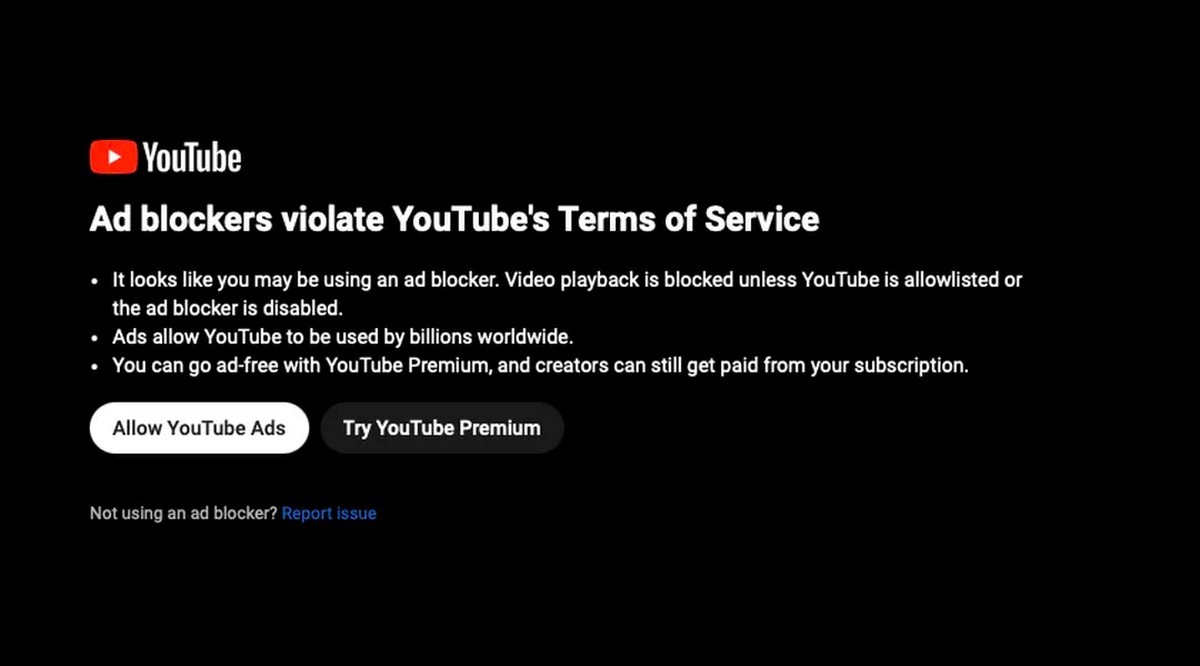 The crackdown has been gradually implemented over the past few weeks and has already reached Pakistan. Users there have reported seeing the aforementioned message repeatedly until they disable their ad blocker.
The platform does not immediately force users to turn off their ad blockers. Instead, it presents the prompt several times before finally initiating a countdown to 3, after which users are compelled to disable their ad blockers.
According to Lawton, the use of ad blockers violates the platform's terms of service. He explained that ads play a crucial role in supporting a diverse ecosystem of creators globally and allow billions of people to access their favorite content on YouTube. As such, the crackdown on ad blockers is seen as a necessary step to ensure the platform's continued operation and the sustenance of its creator community.