WhatsApp has introduced its own AI chatbot in the most recent beta version of the app. This news comes after much speculation and anticipation surrounding WhatsApp's answer to ChatGPT. The feature was first spotted by the team at WABetaInfo noted the addition of a new shortcut in the Chats tab of WhatsApp's latest beta update (version 2.23.24.26).
The newly integrated shortcut is conveniently located above the icon for creating a new chat, streamlining the process for users to initiate conversations with the AI-powered chatbot. This eliminates the need for users to sift through their contact list to find the chatbot.
While it is currently unclear whether the AI will perform tasks within the app or serve solely as a conversational agent, this move aligns WhatsApp with other platforms like Snapchat that have integrated similar technology.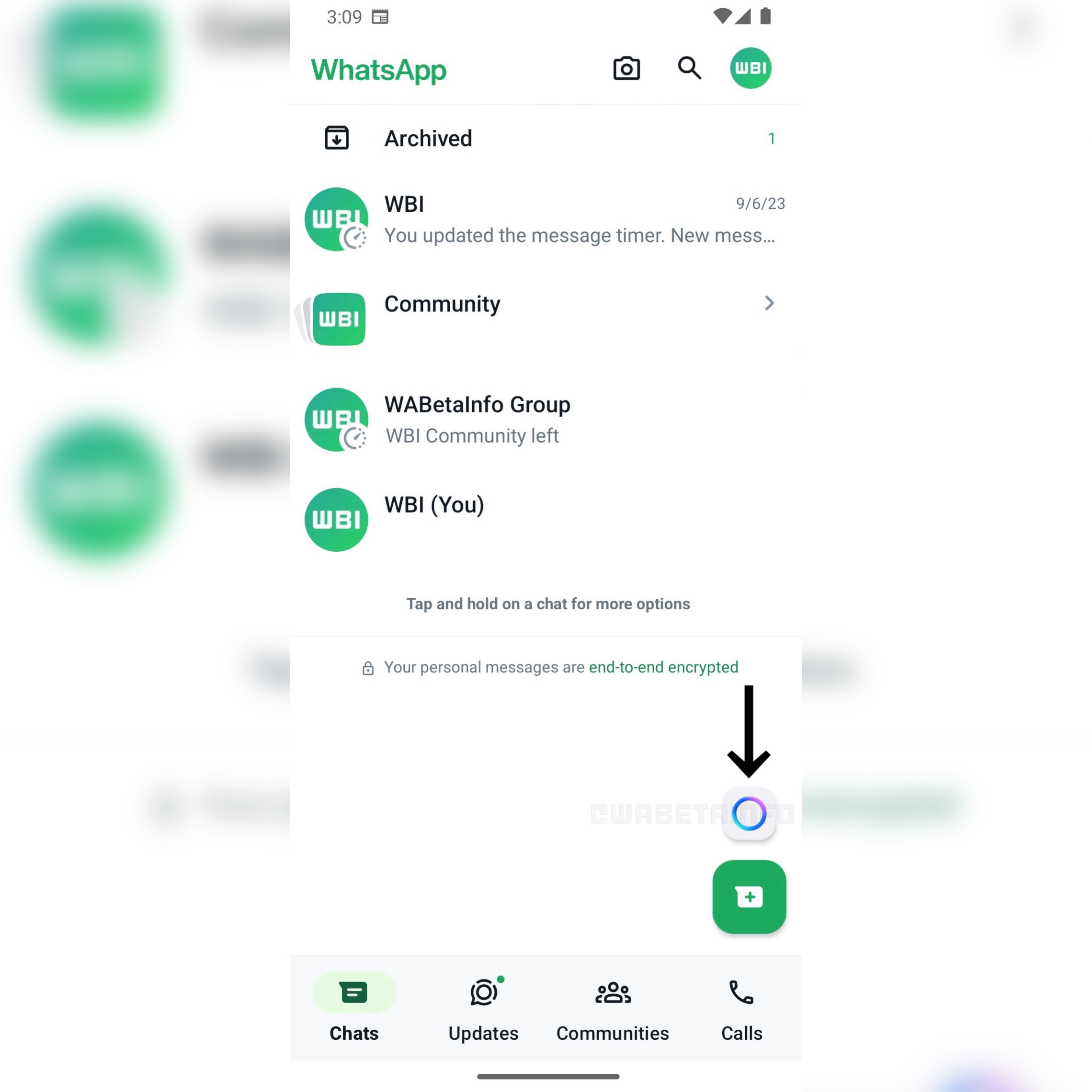 As of now, access to this feature is limited to a select group of beta testers, but there are plans to expand its availability to a broader audience soon. There is also speculation about whether Meta will introduce a paid tier for this service, akin to the premium features offered on Facebook and Instagram.
However, this remains conjecture at this point, and no official announcements have been made regarding a subscription model for WhatsApp, which traditionally has not displayed ads.
WhatsApp is actively working on other features to enhance user experience. These include a secret code for accessing locked chats and a separate profile option to help users differentiate between work and personal communications. These forthcoming updates are expected to further bolster the app's versatility and user-friendliness.